In 2011, Texas received approval from the federal Center for Medicare and Medicaid Services (CMS) to operate an 1115 Medicaid Waiver known as Texas Healthcare Transformation and Quality Improvement Program. The program is managed by the Texas Health and Human Services Commission. The State is divided into 20 Regional Healthcare Partnerships (RHPs). Each RHP, with leadership and coordination from an Anchor entity, designs and implements a plan to transform healthcare in its geographic area.
The 1115 Waiver is an opportunity to expand and innovate the way health care is delivered in Central Texas by connecting health care services to the quality outcomes they produce. The CCC is leading 15 Delivery System Reform Incentive Payment (DSRIP) projects that will serve as building blocks for the Integrated Delivery System (IDS). These projects will enable us to provide better care for the patients we serve, from those who are presently healthy to those with complex, chronic conditions.
The 1115 Waiver is set up to provide incentive for success. Our projects are being monitored and evaluated, using 18 associated quality measures that demonstrate how our patients' health has improved as a result.
More about the 1115 Transformation Waiver
Central Health guides healthcare transformation as the Health and Human Services Commission's designated Anchor for RHP 7, which includes Bastrop, Caldwell, Hays, Fayette, Lee, and Travis counties.
Learn more about Central Health's Anchor role and Region 7's healthcare transformation projects at www.texasregion7rhp.net.
Be sure to watch our eight part short documentary series highlighting the impact of the 1115 Waiver in Region 7.
There are two funding streams within the 1115 Waiver:
Uncompensated Care pool (hospital payments)
Delivery System Reform Incentive Payment pool (DSRIP).
DSRIP projects are intended to transform the financing and delivery of care to safety net populations while seeking to promote the Triple Aim (better care experience, better population health, lower cost.) Providers are eligible to earn financial incentives by successfully implementing healthcare transformation projects that advance the Triple Aim.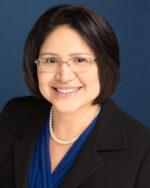 Margarita Arroyo
Program Manager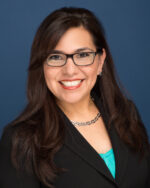 Veronica Buitron-Camacho
Program Manager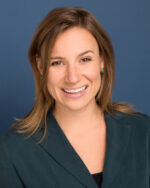 Dayna Fondell
Program Manager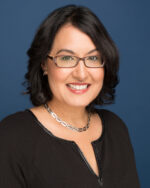 Andrea Guerra
Program Manager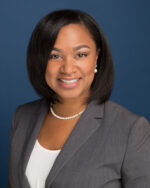 Kim Macakiage
Program Manager