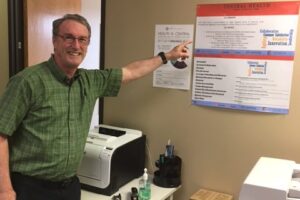 The Community Care Collaborative (CCC) Data Warehouse will add tremendous value to Travis County's health care delivery system and to the people cared for by the CCC. The Warehouse adds comprehensive clinical insights for medical providers so they may optimize patient care when care is delivered. Currently, the health care delivery system is not fully integrated. Existing protocols for shari ...[Read More]
The CCC publishes a free bi-monthly electronic newsletter for subscribers. Past issues are archived here. To receive future issues please complete the form at the bottom of the page.
Sign up to receive bi-monthly email newsletters below.